Name: Mayzie
Breed: Pitbull
Condition: Demodex Mange
Mayzie was a rescue with LuvnPupz who had was diagnosed with Demodex Mange.
While the veterinarian was treating her from the inside, we performed a therapy once a week, for 5 weeks until all of her hair had grown back.
This is a great example of how a veterinarian and Certified Pet Aesthetician can work together to help a pet in need.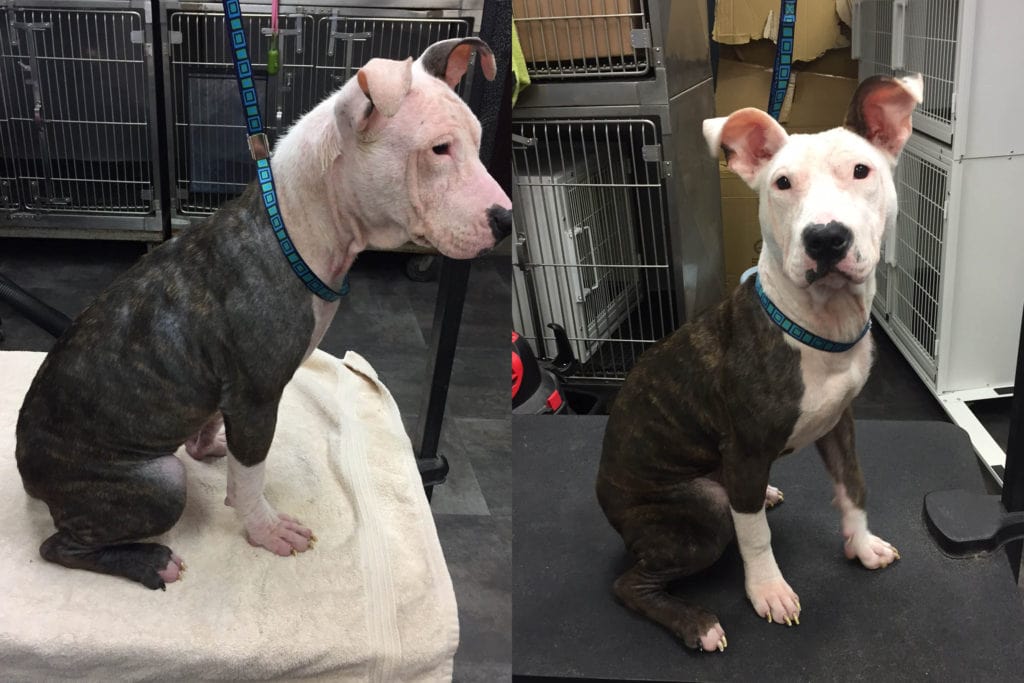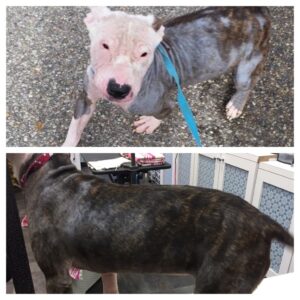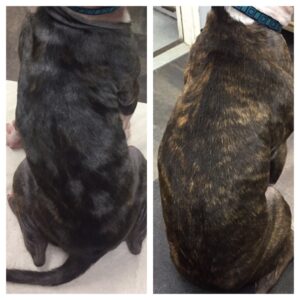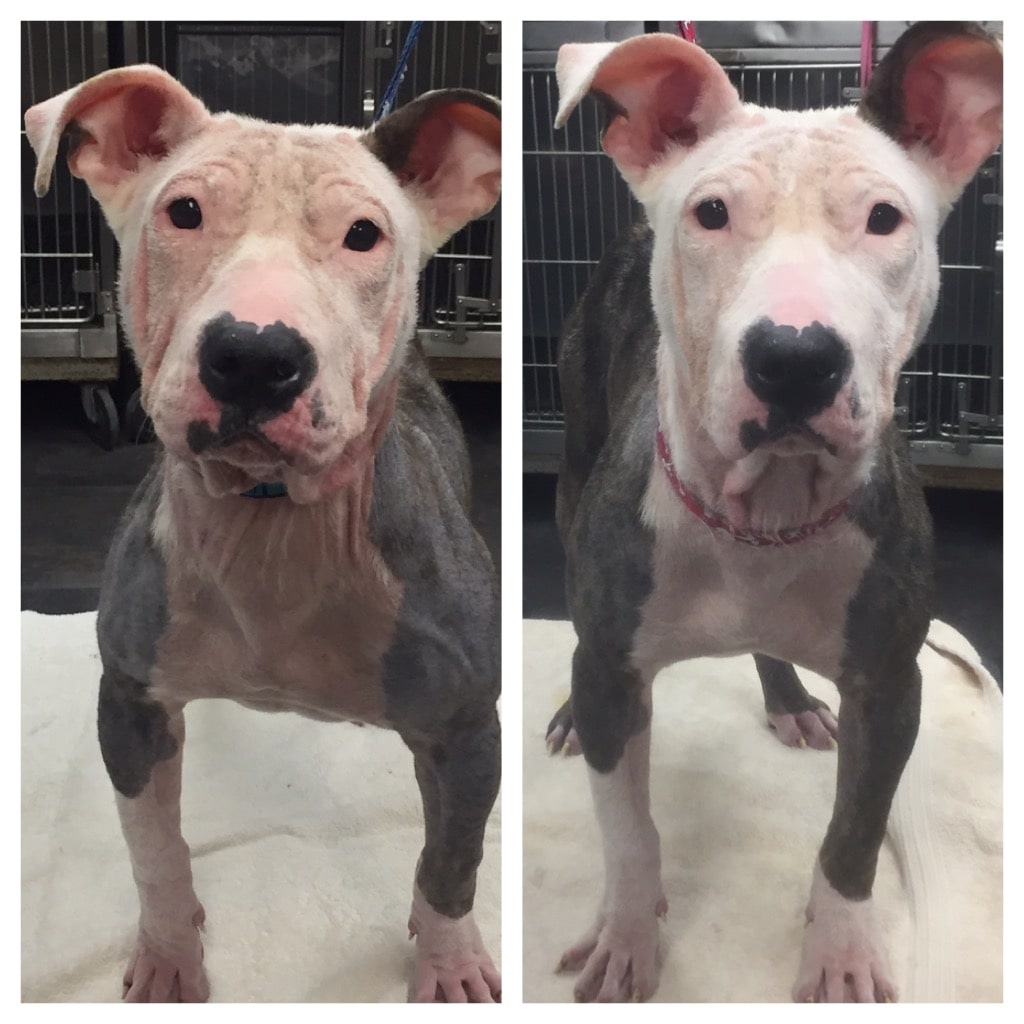 Name: Heizer
Breed: Pitbull
Condition: Allergies
Heizer was diagnosed by his veterinarian with severe allergies that were causing extreme itching leading to hair loss.
Unfortunately, the prescription drugs and special diets were no match. His owner was desperate to find some relief.
We performed a therapy once a week, for 6 weeks and were very pleased with the results!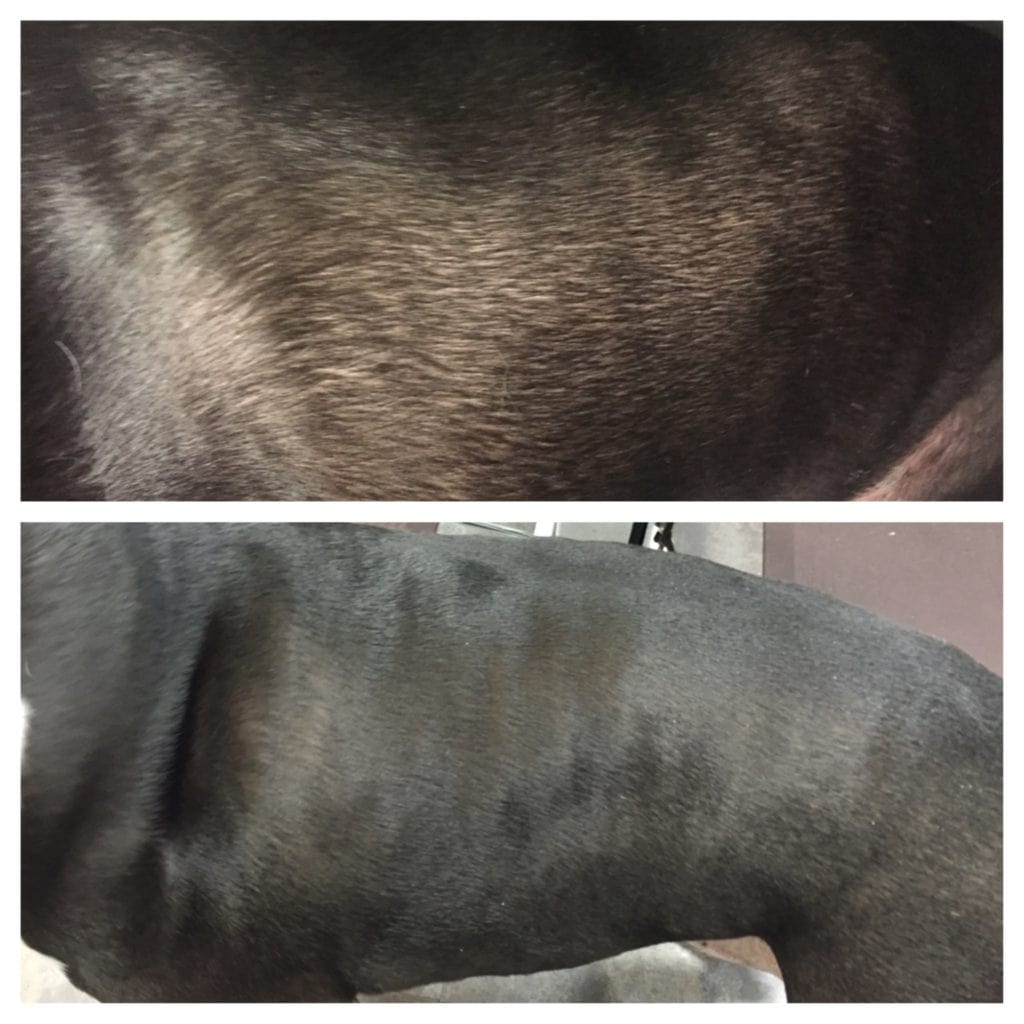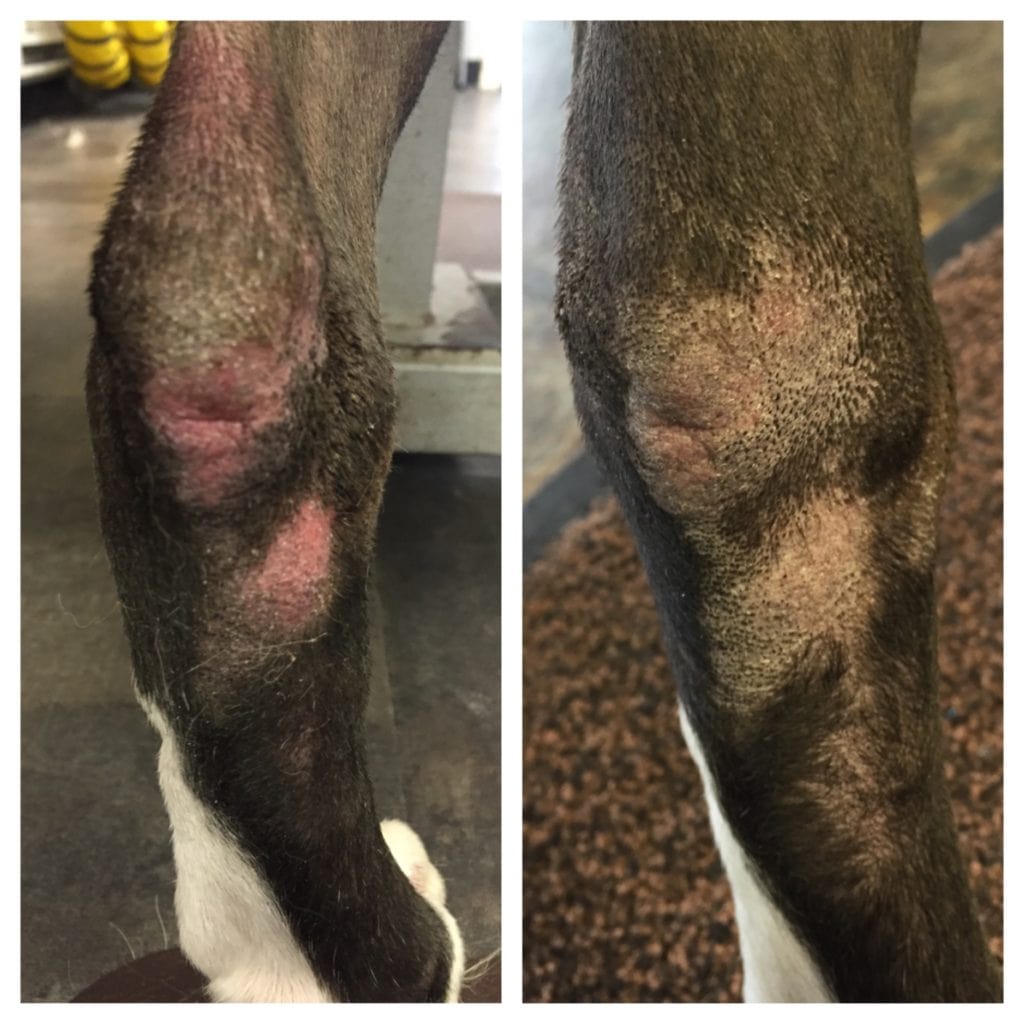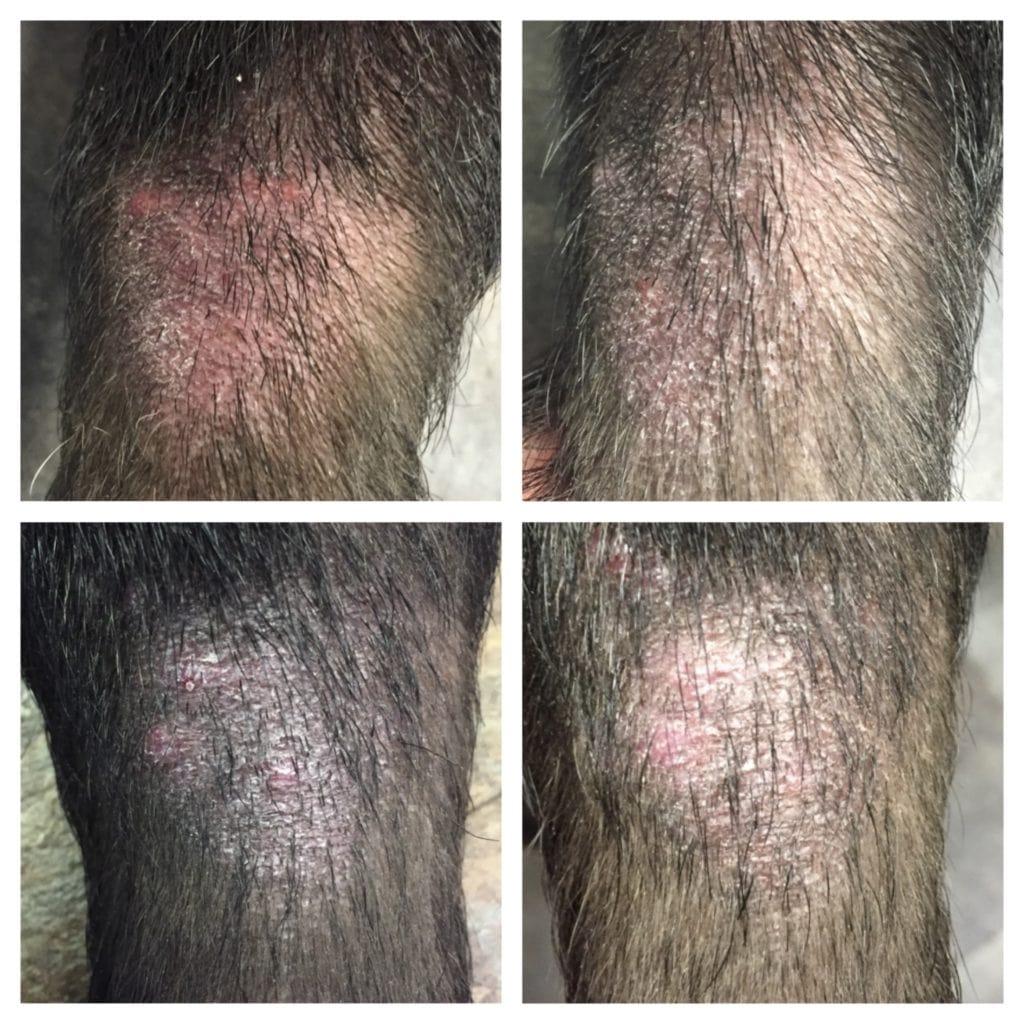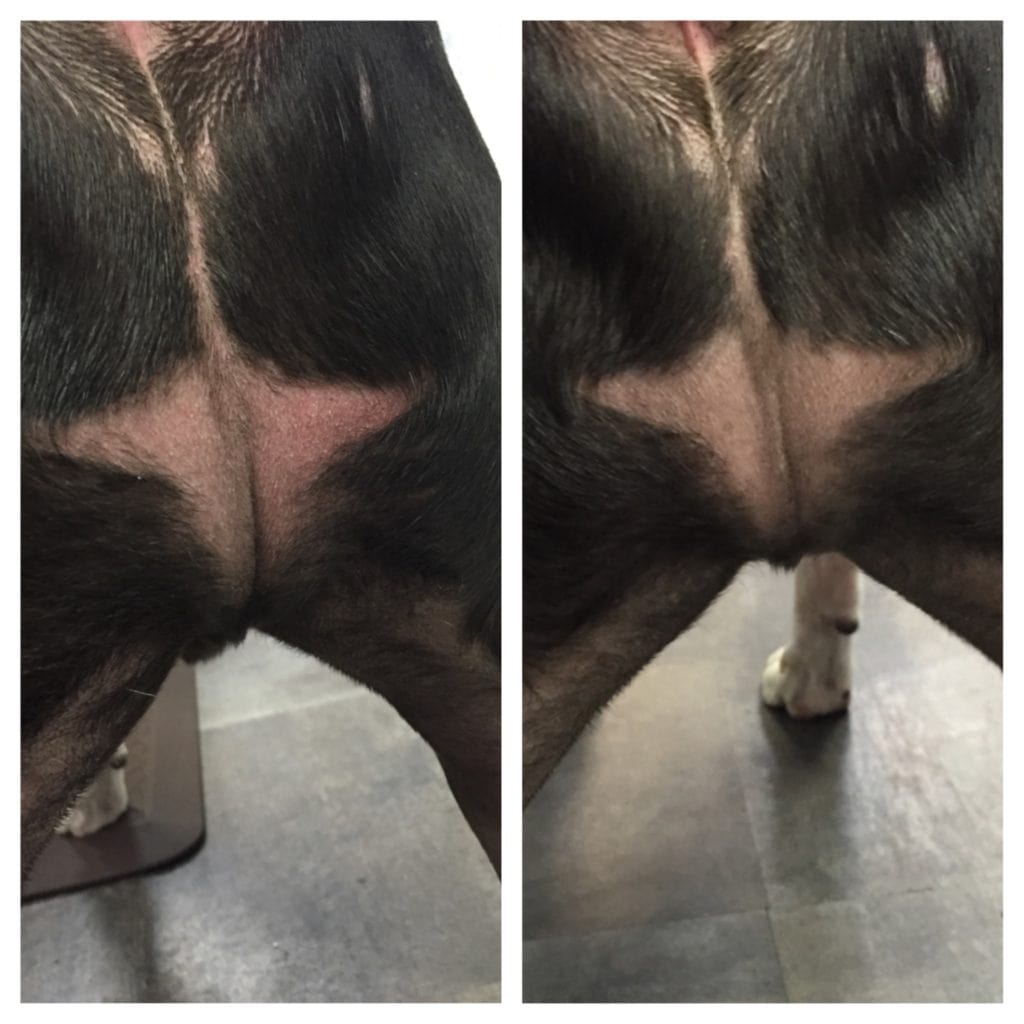 Name: Makenzie
Breed: Miniature Bull Terrier
Condition: Hairloss
Makenzie is also a rescue from LuvnPupz who had a litter of puppies.
After the puppies were weaned, we were able to assist in growing back her unknown hairloss.
It only took one therapy per week, for 3 weeks before we had her looking like her old self!
(Last picture is her in our famous Hydro-Massage Ozone Therapy Bath. Read more about this uniquely successful therapy HERE!)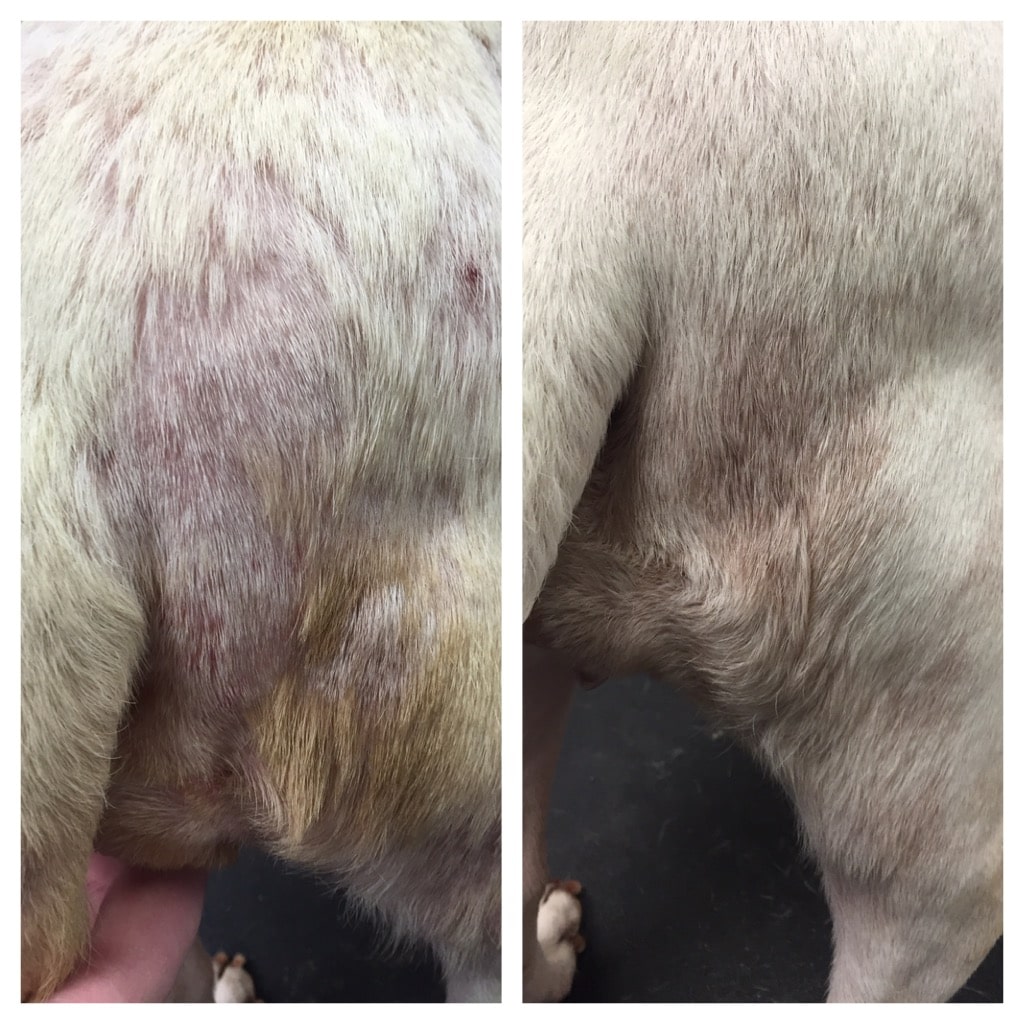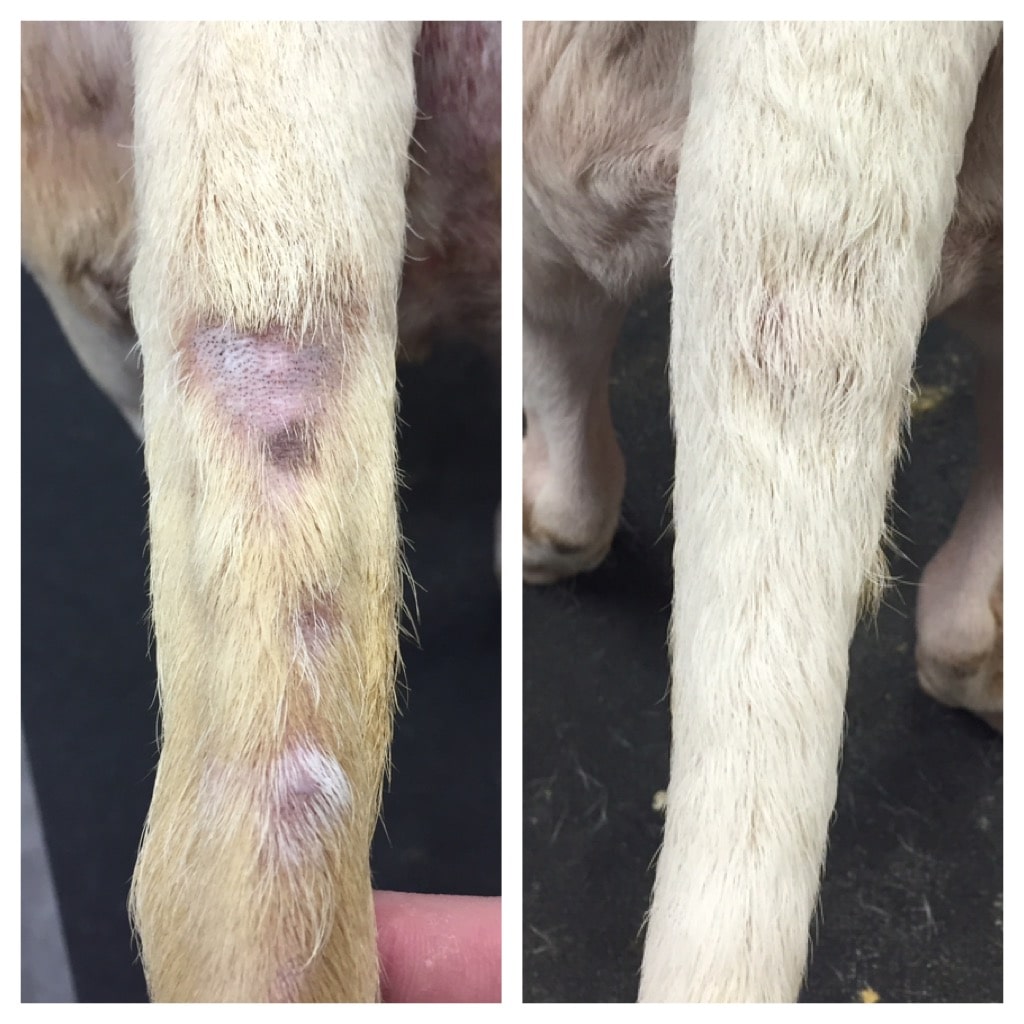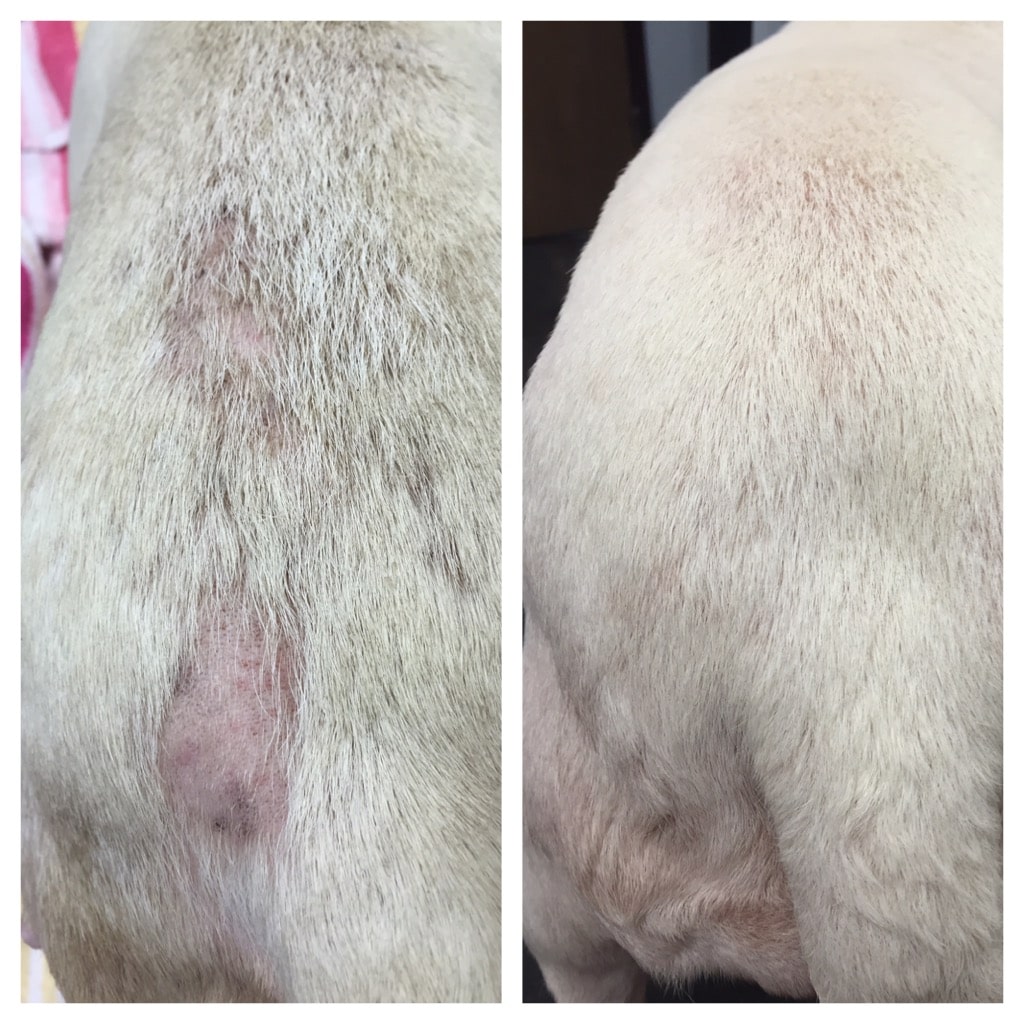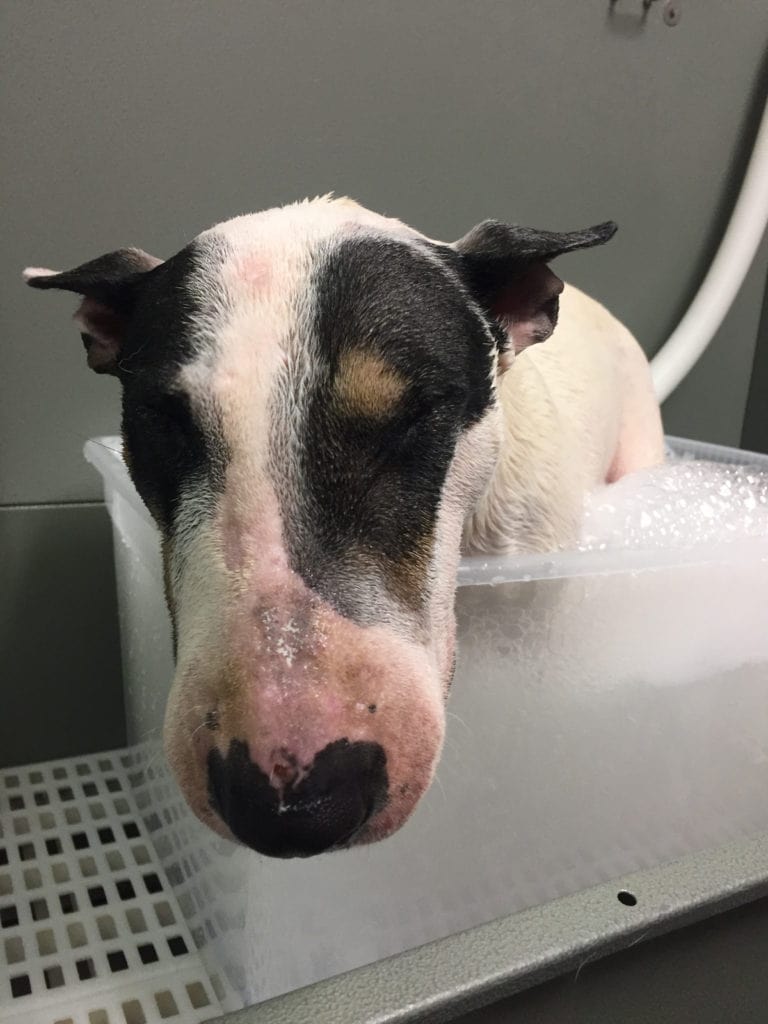 Name: Jasmine
Breed: American Cocker Spaniel
Condition: Hair loss on Tail
Though we weren't able to grow back all the hair on Jasmine's tail after 8 weekly therapies, we were able to remove the rough callus on her tail and make it supple again.
It's important to note that a pet's health and happiness depends on the health of their largest organ--skin! When there are sores and calluses it can cause pain and unpleasantness.
Understanding this, our goal is to make the pet comfortable even if all the hair doesn't grow back.
Update: After a year of finishing her course of therapies, we noticed that there's hair slowly growing on Jasmine's tail!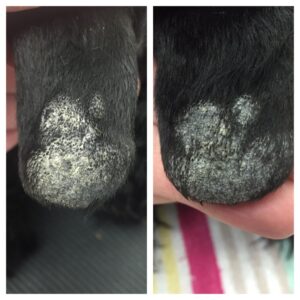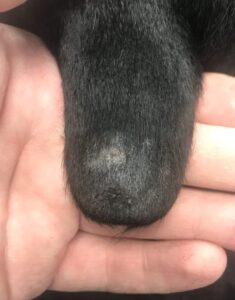 Before & After Therapies Full Gallery
(click on photos to see close-ups)
VIP Grooming Salon
Dog, Cat and Small Mammal Grooming
in Grand Rapids, MI 49508